DIVORCE & FAMILY LAW ATTORNEYS MEDFORD
Who
We Are
Davis & Pedrojetti Law is a family law firm in Medford, Oregon. Experienced, knowledgeable, and dedicated to obtain the best outcomes for our clients
What
We Provide
We specialize in divorce, custody, parenting time, support, modifications, and prenuptial agreements. Davis & Pedrojetti Law can help you.
Where
We Service
We serve Jackson County, Oregon. Contact us today for a consultation.
When
We're Here
Mon – Fri: 8:00am – 5:00pm
Closed Noon to 1 p.m.
Saturday: By appointment
Sunday: Closed

SOUTHERN OREGON DIVORCE & FAMILY LAW
DAVIS & PEDROJETTI LAW
Divorce is an emotional and stressful process, no matter how amicable both parties are. It is crucial to have an experienced, knowledgeable attorney to help you through the complicated process of divorce. A divorce impacts all aspects of your life, including how much time you will spend with your children, your income and debts, and property division. It's vital that you understand your rights, the available options, and the ramifications of any decisions you make during this difficult process. Unless your marriage has been one of short duration, and there are no assets, debts, or children involved, obtaining the advice of a well-qualified divorce lawyer is always the best idea. We can help you navigate through your divorce in a professional manner that helps you obtain a fair result.
Schedule a Consultation
HELPING SOUTHERN OREGON FAMILIES THROUGH DIFFICULT TIMES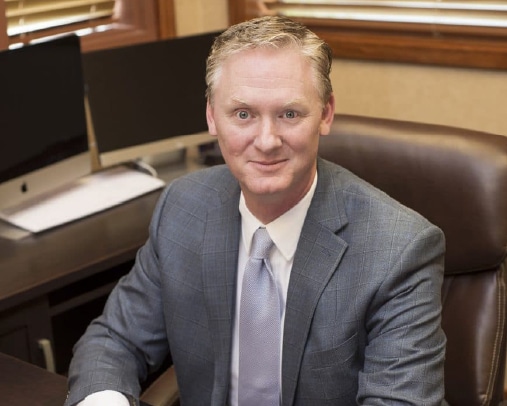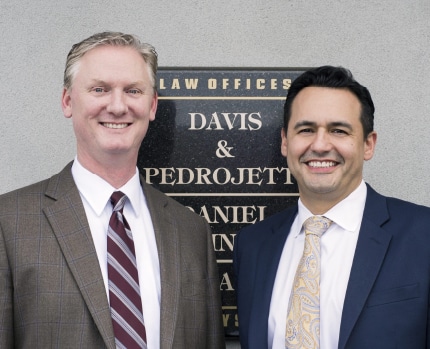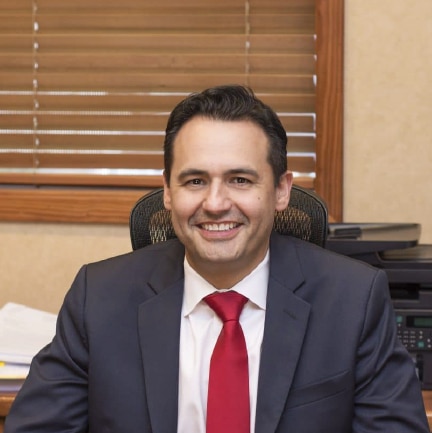 Southern Oregon Attorney
Joseph Davis
Joe is a Medford native who has been practicing law in Oregon for more than 20 years. He specializes in family law matters and understands that divorce and custody cases can be confusing and emotional matters for his clients. He uses his years of experience to provide common sense legal advice regarding sometimes confusing or emotional legal situations. Joe is prepared to assist clients in their family law matters including Divorce, Custody, Restraining Orders, Spousal Support, and Child Support.
---
Southern Oregon Attorney
James Pedrojetti
James grew up in Southern Oregon. He is a graduate of Ashland High School, Southern Oregon University, and Roger Williams School of Law in Rhode Island. James has exclusively practiced divorce and family law throughout his legal career. Practicing family law over the last 10 years has allowed James to gain the experience and knowledge to represent his clients with compassion, personal attention, and effective advocacy. James will help you with your family law matters including, Divorce, Uncontested Divorce, Custody, Parenting Time, Spousal Support, Child Support, Prenuptial Agreements, and Relocation cases.
Schedule A Consultation
How Judges Decide on Child Custody
March 15, 2021
How Judges Decide on Child Custody
When you and your spouse are going through a divorce, one of the most difficult and heart-wrenching factors to consider is the determination of child custody. The judge considering your case is tasked with determining what is in the best interest of your child or children, and it is impossible to know exactly how they [...]Read
Read More